Issue 15
Issue 16
Issue 17
Issue 18
Issue 19
Issue 20
Issue 21
Issue 22
Issue 23
Issue 24
Issue 25
Issue 26
Issue 27
Issue 28
Issue 29
Issue 30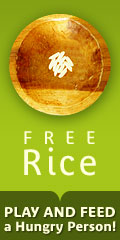 Welcome to Music Matters Review!


If the reviews in this issue pique your interest, please click on the artists' names to visit their web sites. You can find out more about the artists, listen to samples of their music and check their schedules. Some of the reviews have links to Amazon and iTunes so that you can conveniently purchase music. A small percentage of the purchase price from these links will go to Music Matters to help us defray the cost of this website. I hope you will find this to be a valuable way to discover music that will matter to you.

---
Reviews: (Click titles to jump to reviews)

New Holiday Music!

Rani Arbo & Daisy Mayhem—Wintersong
Various—Christmas on the Lam and Other Songs From the Season
[Click here for a wonderful collection of Holiday music reviews]

---
Reviews
Rani Arbo and Daisy Mayhem—Violets Are Blue
Carrie Elkin & Danny Schmidt—For Keeps
Dori Freeman—Dori Freeman
Annie Gallup—Ghost
Peter Gallway—Muscle and Bone
John Gorka—Before Beginning - The Unreleased I Know - Nashville - 1985
Hat Check Girl—at 2 in the morning
The Kennedys—West
Maura Kennedy—Villanelle: The Songs of Maura Kennedy & B.D. Love
Pete Kennedy—Heart of Gotham
James O'Malley—The Writer Remains
Roswell Rudd & Heather Masse—August Love Song
---
New Holiday Music!

Rani Arbo & Daisy Mayhem—Wintersong


2016, Signature Sounds




Well into their second decade together,

Rani Arbo and Daisy Mayhem

have shared both trying and happy times, giving unique credibility to their expression of hope and joy. Their blend of enthusiastic, exquisitely produced acoustic styles translates well to the Holiday season. The album consists of traditional songs, covers and poems set to music. The band members seem to connect deeply with the culturally authentic tunes and profound, thoughtful lyrics of the songs they choose. Andrew Kinsey, Anand Nayak and Rani take the lead vocals by turns, supporting each other with harmonies that spring from years of mingling their voices in studios and halls, strong, confident and joyful. Scott Kessel brilliantly balances the relatively understated drumming required by acoustic arrangements and the lively accompaniment demanded by the spirit of the songs. You are not likely to have heard these songs on mass-market Holiday collections (with the possible exception of "2000 Miles," originally by Chrissie Hynde and the Pretenders). Although RADM's version is not much different from the original in tempo and arrangement, the feel is completely different, more fully expressing the personal yearning of the lyrics. "Ring Out, Wild Bells" is just Rani and the tick-tock pattern of her plucked cello. The simple arrangement is fascinating, giving her the freedom to slide and pause dramatically around the beat. The lyrics are taken from part of an Alfred, Lord Tennyson elegy published in 1850 after the death of his sister's fiancée, but they speak volumes to right now.

"Ring out false pride in place and blood,/ The civic slander and the spite;/ Ring in the love of truth and right,/ Ring in the common love of good."

"Yonder Come Day" is not the first song that

RADM

has borrowed from

Bessie Jones and the Sea Island Singers,

having covered "Turtle Dove" on

Gambling Eden

in 2003. The band resists the temptation to imitate the gospel sound of Bessie Jones, yet remains faithful to the spirit and rhythm of the originals. [Click here for a video of the

Sea Island Singers

version of "Yonder Come Day," then here for

RADM's

version.] "Bonne Année," written by Canray Fontenot and Michael Doucet, finds Scott front and center, laying down a spirited Cajun beat as the rest strut in the New Year in style. For me the heart of

RADM's

appeal is in the way they always find a few songs that have lines you can really wrap your heart around. For example, Ron Sexsmith's "Maybe This Christmas," is realistic about post-childhood expectations of the Holiday, yet hopeful—

"And maybe this Christmas will find us at last/ In Heavenly peace,/ Grateful at least/ For the love we've been shown in the past."

Enjoyable on a casual listen, magnificent when you give it your undivided attention, the songs reveal more of themselves each time you listen, making this an excellent addition to the music that fills your house in the Holiday season. —Michael Devlin





Various—Christmas on the Lam and Other Songs From the Season
2016, Red House Records

There are probably many people who would not think this is a "Holiday Album." There are no familiar Christmas carols, no typical pop arrangements and very little for the kids. These are also the reasons you should get yourself a copy of this collection. It starts out with the distinctly swampy voice of Davina and The Vagabonds covering "Santa Bring My Baby Back (To Me)." Then little ones should exit, as we have Bill Kirchen and Austin de Lone letting it be known that "Santa Claus Wants Some Lovin'." Heather Masse's "Mittens" will make you blush with lyrics only mildly suggestive, but oh, how she sings them! Robin and Linda Williams mined their fine Holiday album

The First Christmas Gift

for "Together All Alone," sweetly picking up on Heather Masse's under the covers theme. John Gorka evokes Buddy Holly's ghost in "Holed Up in Mason City" The closest to traditional Christmas fare is the Larry Campbell and Teresa Williams cover of Elvis's "Blue Christmas," and if there is such a thing as a traditional honky-tonk Christmas song it's "Christmas to Me" Dale Watson's homecoming song. The Pines haunting cover of Gordon Lightfoot's "Song For a Winter's Night" reveals the beautiful yearning of this classic song. One of the best songs, "Glory Bound" by the Wailin' Jennys, despite its frequent "hallelujahs," is not a Christmas or winter song at all, but I'm glad it snuck in with the others. This the album to listen to when nothing will do but the kind of music you have grown to expect from Red House Records.—Michael Devlin



---
Reviews:
Rani Arbo and Daisy Mayhem—Violets Are Blue
2015, Signature Sounds

Through five albums and more than fourteen years together, Rani Arbo and Daisy Mayhem have proved themselves to be stellar in terms of musicianship, songwriting (and cover choosing), and vocals. They have also been there for each other through life's ups and downs, responding with some truly joyful, triumphant music. Violets are Blue takes the next step emotionally and musically, in an urgent, tuneful celebration of life. Although they still feature their unique bluegrass flavor on some of the songs, such as James Armenti's "Down By the Water," (you may remember the Cry Cry Cry version) their repertoire has confidently expanded to apply their prodigious talents to other genres. The album starts with a big bass drum setting the beat for Rani's autobiographic "Heart of the World." They hook you with "Walk Around the Wheel," lay down a NOLA groove on "I Love This City," Western Swing "I'm Satisfied With You" (to Anand Nayak's hot licks) and make Danny Schmidt's "Swing Me Down" dance to a Cajun beat with guest Dirk Powell on accordion. If you have been lucky enough to catch them live, you know that these folks love making music together, but even with the strong contributions from each member of Daisy Mayhem, it is Arbo's expressive alto that sets them apart from any other band. For example, "Piece of Land," features a "yodelady" that she does not yodel, preferring to hit the notes in a slow, clear, lonesome way. She has penned five memorable songs for this album but there is one that is more like sustenance than just a song. "Sweet and the Bitter" speaks of profound joy and grief, sometimes in the same line. "Tell me how to say goodbye, to a momma and a daddy who held my head up high." As Rani sings of things personal to herself, the depth of the contrasting emotions comes through her beautiful voice with a power that skips over sentimentality and goes straight to the bittersweet truth. It's hard to imagine any music lover not falling hard for this album. —Michael Devlin






Carrie Elkin & Danny Schmidt—For Keeps
2014, Red House Records

Carrie Elkin and Danny Schmidt each have a very distinctive voice and style. Elkin has a strong dusty alto with a light twang, Schmidt at times reminds me of Neil Young, but down about an octave with a whispery edge. They don't seem to co-write, as each are credited with five songs on the album. They take turns singing lead with the backing of the other, rather than performing duets or strong harmonies. Although they give each other creative space, more than anything else, this album has a genuine sweetness that comes from the chemistry of these dedicated singer-songwriters. Schmidt proposed to Elkin on-stage at the 2013 SXSW festival, singing "Kiss Me Now." (See http://www.youtube.com/watch?v=FQjybzFjzco to hear them tell the story.) This song and "Two White Clouds," (in which cloud shapes have "big round bellies and baby's feet") are proof that happy love songs can be sophisticated. The philosophy embodied in the line from Schmidt's "Company of Friends," "I believe in living smitten," captures the shared ethos of these artists. Elkin's rendition of this secular hymn is a memorable high-point of the album. Schmidt returns the favor, covering Elkin's sweet country waltz, "Swing From A Note." It's easy to like this music and to wish the duo the very best together! —Michael Devlin




Dori Freeman—Dori Freeman
2016, Free Dirt Records


You hear her open the album singing and strumming her guitar, simple yeah, but why is your skin tingling? It's the first time you hear Dori Freeman sing and you know she's the real thing. By the third track, "Go On Lovin,'" producer Teddy Thompson backs her with a sweet old-fashioned country band, and you hear channels opening up strong to the the legendary women of country music. The next track, "Tell Me," has a chart-topping arrangement. She sings it with an honest twang and a sexy yodel on the one syllable of the word "man." (You may find yourself playing this song over and over in your car, futilely trying to ape this sound.) The album cruises seamlessly through genres grounded in Freeman's singing style that is as natural as if she's letting the lyrics sing themselves. "Ain't Nobody," is an original tune that borrows its theme and syncopated beat from Tennessee Ernie Ford's "Sixteen Tons." She swings it with nothing but a finger snap and woman's hardworking soul. This auspicious debut is proof that Dori is well worth getting to know on a first name basis, like her predecessors, Loretta, Dolly, Dusty and Patsy. —Michael Devlin






Annie Gallup—Ghost
2015, Galway Bay Music

Annie Gallup certainly has a style of her own, it just never sounds exactly the same. Over the years she has produced music with a wide variety of sounds including, string quartet, solo electric guitar (recorded live in an empty theater), impeccable quiet arrangements with Peter Galway and various tasteful modern singer-songwriter configurations. This album is the result of Gallup's quest to work with Gabe Witcher, after hearing his haunting fiddle work five years earlier. When the first track, "Diamond Ring," starts with Witcher's rich mountain fiddling, it seems to be quite a departure from Gallup's previous work… until she starts to sing. The integrity of her lyrics and her unique phrasing translate seamlessly to the traditional style of this song. "My mother's diamond ring/ Witnessed everything/ It was there for the spark that made me/ Sharp on the hand that raised me." I would not have been surprised if I had found that Dolly Parton had written this song (and I'd surely like to hear her cover it!). Actually the only covers are a bluesy interpretation of Utah Phillips' "Rock Salt and Nails," and Dougie MacLean's "Caledonia," a duet with Witcher's fiddle also featuring harmony vocals by Anna Abbey. Ever eclectic, Gallup inhabits the different genres and rhythms her songs demand, as Witcher teases a sweet range of emotion from his bowed strings. David West on mandolin, dobro and National Steel and Peter Gallway on string bass and vocals each contribute subtly to the essence of the music. Deep artistry and musicianship is the constant in Gallup's work and it once again it shines brightly in fine company. —Michael Devlin



Peter Gallway—Muscle and Bone
2015, Gallway Bay Music

The sound of this album is somewhat of a departure for Peter Gallway. Over the years he has shown himself to be a master of quiet arrangements and eloquent spaces between notes. On many of the tracks on this album he fills the spaces with keyboard chords, overdubbed vocals and drum samples. This denser texture is well-suited to songs that deal with the complex and intense issues of the day. "Downtown Ferguson" marches head-on into the emotions behind the headline shooting. The roiling rhythm of the song boils the tragedy down to its most basic element, "Fear, shot from a gun." "Hymn," by contrast, is just piano and vocal as Gallway seems to answer the despair of "Downtown Ferguson" with a call to express spirituality, to "help us through the night." "Tear Something Down" is complex, with rage juxtaposed with a desire for sanctuary and peace. "Reversal" traces the echoes of hatred from the holocaust into the present. Gallway presents no easy answers to the mysteries written in muscle and bone and spirit, yet the diverse flow of sound and emotion of this album points towards a credible hope for the future. This is best seen in a chanted quote from Mahatma Ghandi heard in "Downtown Ferguson" and in the last song, "Blow This World." "Your beliefs become your thoughts, your thoughts become your words/ Your words become your actions, your actions become your habits./ Your habits become your values, your values become your destiny./ When I despair I remember that all through history the ways of truth and love have always won./ There have been tyrants and murderers and for a time they can seem invincible./ But in the end they always fall." The complexity of it all is beautifully expressed in Muscle and Bone.—Michael Devlin






John Gorka—Before Beginning - The Unreleased I Know - Nashville - 1985
2016, Red House Records
Before Beginning was 25 year-old John Gorka's first experience in making an album, but he could hardly be considered a rookie. By this time he had already been the MC and regular opener at Godfrey Daniels, was part of New York's Fast Folk scene and won the Kerrville Folk Festival New Folk Award. This album is an "A" team effort, produced by Jim Rooney and featuring premiere studio musicians and harmony vocals by Shawn Colvin and Lucy Kaplansky. The completed record was not released at the time and was superseded two years later by the re-recorded and expanded I Know. As someone who has followed Gorka throughout his career, the first thing I noticed about this album was the sound of his voice. His studio work is usually recorded in a way that accentuates the resonant timbre of his baritone voice. This album was recorded with all of the musicians playing together in the studio with Gorka's vocals further back in the mix. Where I Know has more intimate arrangements, Before Beginning captures the synergy and ambience of a concert. The songs, finely crafted lyrically and musically through a wide range of styles, are made all the more memorable by Gorka's thoughtful phrasing. I'm not sure why "Geza's Wailing Ways" did not make it to I Know, but "B.B. King Was Wrong," "Heart Upon Demand" and "Like My Watch" are welcome additions in the later album. The last song (and still one of Gorka's finest) "I Saw a Strange with Your Hair," leaves you wanting more, and fortunately for us, this was only before the beginning. —Michael Devlin






Hat Check Girl—at 2 in the morning
2015, Gallway Bay Music

The album starts with a homage to a Texas singer-songwriter (presumably Eric Taylor). In it, Peter Gallway sings, "I'm going to Texas, gonna learn to tell the truth/ Just like those Texas songwriters and the simple words they use." Although this song is about another musician, The duo of Peter Gallway and Annie Gallup are stating their raison d'être, their need to tell the truth in a song. These are late night truths, the kind that only come out when it is quiet enough for a sweet guitar to have it's say. The nocturnal sensibility extends to the arrangements—their instruments are equal parts pluck and sustain as they sing with a quality of intense listening. Some of the truths are specifically personal. In "Beggar and a Thief," Gallway sings about his recovery from drug addiction and his new life, nurtured by music and his love for Annie. "Tornados Sound Like Trains" establishes a funky slow-train groove with just their two guitars, as Gallup sings a twisting story of dangerous love in semi-droll detail. "I Speak to Fewer People," based on a poem by Charlie Smith, fits well with the duo's sense of irony, innocence and gently self-deprecating humor. Gallup and Gallaway's last song, "Coda—Remember" gathers lyrics from the previous songs that speak of things that matter most to them, before the dawn sends them off to bed and tucks them in with sweet guitars. —Michael Devlin




The Kennedys—West
2015

The Kennedys, married and making music together for over twenty years, still seem to be on a honeymoon with their music and each other. Their unabashed enthusiasm for pop rhythms, guitar driven arrangements, and buoyant harmonies make their albums and performances an instantly accessible delight. Much of their sound harkens back to the sixties and seventies (especially when Pete plays the 12-string Rickenbacker or electric sitar), but their sound also flows easily from the Chuck Berry rock of "Travel Day Blues" to the country rock of "Southern Jumbo," to various rootsy places in between. You don't necessarily need the back story of "Elegy" to feel the yearning for their lost friend, but the song commemorates Pete and Maura's friendship with Dave Carter and Tracy Grammer, with whom they occasionally shared a stage. (One such night they worked out an impromptu cover of "Crimson and Clover.") Some of the esthetic of Dave and Tracy's "Post-Modern, Mythic American Music" channels through the Kennedys, whether calling to the beauty of cowboy country in the insanely catchy "West," invoking shape-shifting mystery in "Black Snake, White Snake" or exploring Eastern spirituality to a "Hey Conductor" beat in "Bodhisattva Blues." Pete and Maura have a chemistry all their own, with Maura's outgoing girl-next-door lead singing contrasting with Pete's raspy harmonies, and Maura's rhythm guitar abetting Pete's casually deft guitar riffs. Their sound coalesces around a vibe that tells you they really like each other and the music they make. I can't imagine anyone not liking this album and for those who love classic rock and quality singer-songwriter music, this is an essential listen. —Michael Devlin




Maura Kennedy—Villanelle: The Songs of Maura Kennedy & B.D. Love
2015, Varèse Sarabande

Maura Kennedy's second solo album, Villanelle, finds her turning selected poems by B.D. Love into songs. Husband and duo partner Pete Kennedy plays a variety of instruments, serving the songs without imparting the characteristic aural landscape of The Kennedys. Although one may miss the charm and energy of the duo, Maura has never sounded better. In Maura's work with The Kennedys, one is so taken with her charisma that it is possible to overlook the range and purity of her voice. Hearing Maura on this album sent me digging out an old Renaissance album to confirm a favorable comparison of her vocals to Annie Haslam's. The title track is in the form of a villanelle, a fixed nineteenth century poetic form featuring repeating couplets, just the thing for the chorus of a popular song. To fully appreciate Villanelle, it is best to listen closely, perhaps even reading the lyrics as you do. The effort will be rewarded in the same way as repeated reading of poetry. The lyrics are dense with meaning but not inscrutable. Maura's beautiful voice and melodies delight as one divines the different persona of each song. Musical styles are paired with the moods of the poems, giving Maura a chance to show her versatility. B.D. Love's work in Maura's hands frequently sounds like it was written with a tune in mind. "I'll Be Alone Tonight" sounds like it was never anything but a torchy country song. "She Worked Her Magic On Me" comparing a romantic relationship to that of magician and assistant sounds like it was born in a New Orleans session. (It would make a nice segue with David Olney's "My Lovely Assistant.") The quality of the B.D. Love's lyrics (as well as Maura's vote of confidence) is likely to send you happily discovering more of B.D. Love's work, which includes books of poetry and fiction as well as novels published as Yan Lan. "Fireflies" is the only song written wholly by Maura, as lyrically elegant and beautifully realized as any of the collaborations. A work to savor.—Michael Devlin




Pete Kennedy—Heart of Gotham
2015

Heart of Gotham is Pete Kennedy's solo contribution to The Kennedy's prolific three-album 2015. He wears that Heart on his sleeve as he draws one into his New York City world. His voice is expressive and raspy like Steve Forbert, and somewhat subdued as it is when he sings harmony with duo partner and wife Maura Kennedy. When an artist plays all of the instruments on an album, the synergy of the production can suffer, but Pete makes the jangle of his wide ranging guitar driven rock sound fresh and alive on each track, and surprisingly at home in a place more likely to move to an urban beat. "Union Square" kicks off the New York theme with ringing guitar chords igniting the aural landscape. One Twenty-fifth Street, Second Avenue, the Statue of Liberty, the Times, the Williamsburg Bridge and the Chrysler Building all punctuate the pulse of Heart of Gotham, as Pete Kennedy's optimistic muse flourishes amid the concrete and steel. He drops a lot of names of people whose art was inspired by the City—Ginsberg, Hopper, Cole Porter and especially William Carlos Williams in "Asphodel." Like them, Kennedy tells his stories of New York with his own clearly defined, if eclectic aesthetic. It may seem odd that Pete and Maura have settled in New York City—that their cheerful, compassionate outlook would survive the crush of the City. Yet here is Pete emerging Atlas-like with the Big Apple held over his head on the strength of this brilliant song cycle. —Michael Devlin
James O'Malley—The Writer Remains
2015

You know James O'Malley if you know what it's like to be in love for decades, to work a job to keep your family going and while finding a little time to feed your muse. Likewise, James knows you and sings your songs. His voice may seem familiar, gently reminding you of Paul Simon. He weaves narratives in details that convey profound sweetness as if it was an ordinary thing. "Little Gold Watch" is a quintessential James O'Malley song, in which he invites his wife to an anniversary party at work. "Without you there'd of been no me,/ for twenty-five years with the company./ So in your beautiful dress and those sparkling eyes,/ I want them all to see the reason why,/ they could count on me each and every day,/ it wasn't the work, it wasn't the pay." Here is an artist who knows how to take sweetness seriously. O'Malley's melodies catch your attention from the first listen. If "classic rock" was still being invented, "I Could Find You in My Sleep" would top the charts for a whole summer. "The Writer Remains" is autobiographical in that he actually works as a rigger at the Brookhaven National Laboratories, but he sells himself short in this song by merely identifying himself as a songwriter. He is an accomplished finger-style guitarist whose singing will remind you of a genial Paul Simon and his engaging stage presence makes him a must see performer. The album is produced by Pete Kennedy, who lets the vocals and guitar tell his stories with just a light touch of instrumental support. This is O'Malley's best work yet, but seeing how you and James already know each other, you've probably already decided to pick up a copy of this extraordinary album! —Michael Devlin






Roswell Rudd & Heather Masse—August Love Song
2016, Red House Records
Heather Masse's vocals are a rare blend of bell-like timbre and expression. She seems to be a natural alto, yet she can hit impossibly high notes as sweet and easy as a lick on a melting ice-cream cone. At eighty, consummate jazz trombonist Roswell Rudd is still a master at teasing subtle textures from his instrument, no mean feat for an instrument whose basic sound is generated by bilabial vibrations. The tunes are a combination of standards and originals with a strong sense of melody and sophisticated lyrics. The odd-couple sounds of their instruments are the playground for a giddy array of bluesy bent notes and jazzy phrasing and with just Rolf Sturm on guitar and Mark Helias on contra bass, there is plenty of open space to play. And play they do as "I'm Goin Sane (One Day at a Time)" starts with Heather scatting like a horn and Roswell trying to make his trombone use its words, before the song's melody emerges triumphant and redemptive. "Mood Indigo" is brought to its most basic chord, with Masse's lead and Rudd's dark blue notes making you feel as if you have seen behind the curtain and found the wizard to be even grander than first imagined. The two-man rhythm section swings the heck out of "Blackstrap Molasses—That Old Devil Moon" as Rudd and Masse take it for a ride.
You can enjoy August Love Song a different way every time you play it. Pretty much, whatever song is on at the moment will be your new favorite. The cross-generational chemistry and sublime musicianship of this duo is a constant delight whether you are thrilling to a new interpretation of a standard, exploring one of their originals or just smiling at the unlikely, lovely sound they make together. —Michael Devlin



---