Reviews
Interviews
Concerts
Facebook
Contact
Issue 15
Issue 16
Issue 17
Issue 18
Issue 19
Issue 20
Issue 21
Issue 22
Issue 23
Issue 24
Issue 25
Issue 26
Issue 27
Issue 28
Issue 29
Issue 30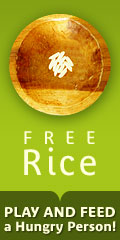 Welcome to Music Matters Review!


If the reviews in this issue pique your interest, please click on the artists' names to visit their web sites. You can find out more about the artists, listen to samples of their music, see videos and check their schedules. Some of the reviews have links to Amazon and iTunes so that you can conveniently purchase music. A small percentage of the purchase price from these links will go to Music Matters to help us defray the cost of this website. I hope you will find this to be a valuable way to discover music that will matter to you.

---
Reviews: (Click titles to jump to reviews)

Dori Freeman—Dori Freeman
Annie Gallup—Ghost
Peter Gallway—Muscle and Bone
John Gorka—True in Time
Tracy Grammer—Low Tide
Hat Check Girl—at 2 in the morning
The Kennedys—West
Maura Kennedy—Villanelle: The Songs of Maura Kennedy & B.D. Love
Pete Kennedy—Heart of Gotham
Vivian Leva—Time is Everything
Claire Lynch—North by South
Heather Maloney—Just Enough Sun
Kacey Musgraves—Golden Hour
James O'Malley—The Writer Remains
Roswell Rudd & Heather Masse—August Love Song
The Waifs—Ironbark
The Wailin' Jennys—Fifteen
---
Reviews:




Dori Freeman—Dori Freeman


2016, Free Dirt Records




You hear her open the album singing and strumming her guitar, simple yeah, but why is your skin tingling? It's the first time you hear Dori Freeman sing and you know she's the real thing. By the third track, "Go On Lovin,'" producer Teddy Thompson backs her with a sweet old-fashioned country band, and you hear channels opening up strong to the the legendary women of country music. The next track, "Tell Me," has a chart-topping arrangement. She sings it with an honest twang and a sexy yodel on the one syllable of the word

"man."

(You may find yourself playing this song over and over in your car, futilely trying to ape this sound.) The album cruises seamlessly through genres grounded in Freeman's singing style that is as natural as if she's letting the lyrics sing themselves. "Ain't Nobody," is an original tune that borrows its theme and syncopated beat from Tennessee Ernie Ford's "Sixteen Tons." She swings it with nothing but a finger snap and woman's hardworking soul. This auspicious debut is proof that Dori is well worth getting to know on a first name basis, like her predecessors, Loretta, Dolly, Dusty and Patsy. —Michael Devlin



Annie Gallup
—Ghost

2015, Galway Bay Music

Annie Gallup certainly has a style of her own, it just never sounds exactly the same. Over the years she has produced music with a wide variety of sounds including, string quartet, solo electric guitar (recorded live in an empty theater), impeccable quiet arrangements with Peter Galway and various tasteful modern singer-songwriter configurations. This album is the result of Gallup's quest to work with Gabe Witcher, after hearing his haunting fiddle work five years earlier. When the first track, "Diamond Ring," starts with Witcher's rich mountain fiddling, it seems to be quite a departure from Gallup's previous work… until she starts to sing. The integrity of her lyrics and her unique phrasing translate seamlessly to the traditional style of this song. "My mother's diamond ring/ Witnessed everything/ It was there for the spark that made me/ Sharp on the hand that raised me." I would not have been surprised if I had found that Dolly Parton had written this song (and I'd surely like to hear her cover it!). Actually the only covers are a bluesy interpretation of Utah Phillips' "Rock Salt and Nails," and Dougie MacLean's "Caledonia," a duet with Witcher's fiddle also featuring harmony vocals by Anna Abbey. Ever eclectic, Gallup inhabits the different genres and rhythms her songs demand, as Witcher teases a sweet range of emotion from his bowed strings. David West on mandolin, dobro and National Steel and Peter Gallway on string bass and vocals each contribute subtly to the essence of the music. Deep artistry and musicianship is the constant in Gallup's work and it once again it shines brightly in fine company. —Michael Devlin




Peter Gallway—Muscle and Bone
2015, Gallway Bay Music

The sound of this album is somewhat of a departure for Peter Gallway. Over the years he has shown himself to be a master of quiet arrangements and eloquent spaces between notes. On many of the tracks on this album he fills the spaces with keyboard chords, overdubbed vocals and drum samples. This denser texture is well-suited to songs that deal with the complex and intense issues of the day. "Downtown Ferguson" marches head-on into the emotions behind the headline shooting. The roiling rhythm of the song boils the tragedy down to its most basic element, "Fear, shot from a gun." "Hymn," by contrast, is just piano and vocal as Gallway seems to answer the despair of "Downtown Ferguson" with a call to express spirituality, to "help us through the night." "Tear Something Down" is complex, with rage juxtaposed with a desire for sanctuary and peace. "Reversal" traces the echoes of hatred from the holocaust into the present. Gallway presents no easy answers to the mysteries written in muscle and bone and spirit, yet the diverse flow of sound and emotion of this album points towards a credible hope for the future. This is best seen in a chanted quote from Mahatma Ghandi heard in "Downtown Ferguson" and in the last song, "Blow This World." "Your beliefs become your thoughts, your thoughts become your words/ Your words become your actions, your actions become your habits./ Your habits become your values, your values become your destiny./ When I despair I remember that all through history the ways of truth and love have always won./ There have been tyrants and murderers and for a time they can seem invincible./ But in the end they always fall." The complexity of it all is beautifully expressed in Muscle and Bone.—Michael Devlin






John Gorka—True in Time
2018, Red House Records

True in Time sounds like the work of a musician who has been perfecting his art since the late 1970's… because it is. In three days in a studio full of fine musicians and with vocals by fellow singer-songwriters Lucy Kaplansky, Eliza Gilkyson and Jonatha Brooke, he has produced another masterful album of songs that must be considered to be among his finest. No matter whether the songs are whimsical or profound, Gorka's rich baritone is still the perfect instrument, and his playing has never sounded better. The title track was written in collaboration with Pete Kennedy shortly after the consecutive deaths of Carrie Fisher and Debbie Reynolds. Gorka quoted Paul Simon's "Mother and Child Reunion" ("a mother and child reunion is only a motion away"), and Pete responded saying, "maybe all songs come true in time." The song that sprouted from this topical seed grows into a reflection on the nature of truth in passing time. "Crowded Heart" is classic John Gorka, nailing a bit of truth and beauty with gentle humor, pondering what it feels like to be filled "with all that living brings." "Fallen for You" recalls the alert system ads, "I've fallen for you and I can't get up," with a wry senior romantic twist. True in Time is an essential listen for anyone who finds truth in a crowded heart. —Michael Devlin




Tracy Grammer—Low Tide
2018, Tracy Grammer Music
Low Tide, things have been taken out to sea, never to return, other things uncovered under the sky, and the promised return of a teeming flood—this is the shore that Tracy Grammer looks out from. After years of curating and completing her duo work with her late parter, Dave Carter, she has produced and album of mostly her own songs, finding her own voice and aural space. The work with Carter was somewhat wryly referred to as "post-modern, mythic, American folk music," and was the product of soaring genius. Where to go from there? The love of language and finely crafted songs is still central to Grammer's work, but she now sings her own story and observations. The album opens with "Hole," a song with some very Dave Carterish touches (such as the use of the word "shatterlings"), but also a bold new sound, attitude and personal viewpoint. Romantic disappointment is the theme of "Daffodil Days" and "Were You Ever Here." "Good Life" is a song from the point of view of her father who passed away in 2013. He reviews his life as its end approaches, acknowledging mistakes and lessons learned, still summing it up as a good life, enjoying a peach, "with the juice from that fruit dripping all down my face/ there is only this moment, only this place." The cover of Kate Bush's "Cloudbusting" will surely get stuck in you head with its string-laden arrangement and catchy chorus. The song is even more interesting upon discovering that it is based on Peter Reich's 1973 memoir, A Book of Dreams. The new recording of "The Verdant Mile," a song that totters between despair and acceptance of her partner's tragic passing, illuminates Grammer's personal and artistic journey. Previously recorded for The Verdant Mile EP, the song has undergone a complete makeover. The original featured an uptempo beat and urgently emotionally vocals in an acoustic arrangement without drums. This version features a marching drumbeat complete with glockenspiel, a complex, moody arrangement and stylized vocals. Once one gets over the fact that Tracy has altered a song that was a part of the healing process for Dave Carter's many fans, one can clearly see and appreciate that she is no longer looking at her grief from the inside. That point is more specifically made in the last song, "Free," the last lines of which state, "whatever comes will be okay/ you know it will." Low Tide is more than "okay," with engaging songs beautifully sung and arranged. The rising tide is eagerly awaited! —Michael Devlin




Hat Check Girl—at 2 in the morning
2015, Gallway Bay Music

The album starts with a homage to a Texas singer-songwriter (presumably Eric Taylor). In it, Peter Gallway sings, "I'm going to Texas, gonna learn to tell the truth/ Just like those Texas songwriters and the simple words they use." Although this song is about another musician, The duo of Peter Gallway and Annie Gallup are stating their raison d'être, their need to tell the truth in a song. These are late night truths, the kind that only come out when it is quiet enough for a sweet guitar to have it's say. The nocturnal sensibility extends to the arrangements—their instruments are equal parts pluck and sustain as they sing with a quality of intense listening. Some of the truths are specifically personal. In "Beggar and a Thief," Gallway sings about his recovery from drug addiction and his new life, nurtured by music and his love for Annie. "Tornados Sound Like Trains" establishes a funky slow-train groove with just their two guitars, as Gallup sings a twisting story of dangerous love in semi-droll detail. "I Speak to Fewer People," based on a poem by Charlie Smith, fits well with the duo's sense of irony, innocence and gently self-deprecating humor. Gallup and Gallaway's last song, "Coda—Remember" gathers lyrics from the previous songs that speak of things that matter most to them, before the dawn sends them off to bed and tucks them in with sweet guitars. —Michael Devlin




The Kennedys—West
2015

The Kennedys, married and making music together for over twenty years, still seem to be on a honeymoon with their music and each other. Their unabashed enthusiasm for pop rhythms, guitar driven arrangements, and buoyant harmonies make their albums and performances an instantly accessible delight. Much of their sound harkens back to the sixties and seventies (especially when Pete plays the 12-string Rickenbacker or electric sitar), but their sound also flows easily from the Chuck Berry rock of "Travel Day Blues" to the country rock of "Southern Jumbo," to various rootsy places in between. You don't necessarily need the back story of "Elegy" to feel the yearning for their lost friend, but the song commemorates Pete and Maura's friendship with Dave Carter and Tracy Grammer, with whom they occasionally shared a stage. (One such night they worked out an impromptu cover of "Crimson and Clover.") Some of the esthetic of Dave and Tracy's "Post-Modern, Mythic American Music" channels through the Kennedys, whether calling to the beauty of cowboy country in the insanely catchy "West," invoking shape-shifting mystery in "Black Snake, White Snake" or exploring Eastern spirituality to a "Hey Conductor" beat in "Bodhisattva Blues." Pete and Maura have a chemistry all their own, with Maura's outgoing girl-next-door lead singing contrasting with Pete's raspy harmonies, and Maura's rhythm guitar abetting Pete's casually deft guitar riffs. Their sound coalesces around a vibe that tells you they really like each other and the music they make. I can't imagine anyone not liking this album and for those who love classic rock and quality singer-songwriter music, this is an essential listen. —Michael Devlin




Maura Kennedy—Villanelle: The Songs of Maura Kennedy & B.D. Love
2015, Varèse Sarabande

Maura Kennedy's second solo album, Villanelle, finds her turning selected poems by B.D. Love into songs. Husband and duo partner Pete Kennedy plays a variety of instruments, serving the songs without imparting the characteristic aural landscape of The Kennedys. Although one may miss the charm and energy of the duo, Maura has never sounded better. In Maura's work with The Kennedys, one is so taken with her charisma that it is possible to overlook the range and purity of her voice. Hearing Maura on this album sent me digging out an old Renaissance album to confirm a favorable comparison of her vocals to Annie Haslam's. The title track is in the form of a villanelle, a fixed nineteenth century poetic form featuring repeating couplets, just the thing for the chorus of a popular song. To fully appreciate Villanelle, it is best to listen closely, perhaps even reading the lyrics as you do. The effort will be rewarded in the same way as repeated reading of poetry. The lyrics are dense with meaning but not inscrutable. Maura's beautiful voice and melodies delight as one divines the different persona of each song. Musical styles are paired with the moods of the poems, giving Maura a chance to show her versatility. B.D. Love's work in Maura's hands frequently sounds like it was written with a tune in mind. "I'll Be Alone Tonight" sounds like it was never anything but a torchy country song. "She Worked Her Magic On Me" comparing a romantic relationship to that of magician and assistant sounds like it was born in a New Orleans session. (It would make a nice segue with David Olney's "My Lovely Assistant.") The quality of the B.D. Love's lyrics (as well as Maura's vote of confidence) is likely to send you happily discovering more of B.D. Love's work, which includes books of poetry and fiction as well as novels published as Yan Lan. "Fireflies" is the only song written wholly by Maura, as lyrically elegant and beautifully realized as any of the collaborations. A work to savor.—Michael Devlin




Pete Kennedy—Heart of Gotham
2015

Heart of Gotham is Pete Kennedy's solo contribution to The Kennedy's prolific three-album 2015. He wears that Heart on his sleeve as he draws one into his New York City world. His voice is expressive and raspy like Steve Forbert, and somewhat subdued as it is when he sings harmony with duo partner and wife Maura Kennedy. When an artist plays all of the instruments on an album, the synergy of the production can suffer, but Pete makes the jangle of his wide ranging guitar driven rock sound fresh and alive on each track, and surprisingly at home in a place more likely to move to an urban beat. "Union Square" kicks off the New York theme with ringing guitar chords igniting the aural landscape. One Twenty-fifth Street, Second Avenue, the Statue of Liberty, the Times, the Williamsburg Bridge and the Chrysler Building all punctuate the pulse of Heart of Gotham, as Pete Kennedy's optimistic muse flourishes amid the concrete and steel. He drops a lot of names of people whose art was inspired by the City—Ginsberg, Hopper, Cole Porter and especially William Carlos Williams in "Asphodel." Like them, Kennedy tells his stories of New York with his own clearly defined, if eclectic aesthetic. It may seem odd that Pete and Maura have settled in New York City—that their cheerful, compassionate outlook would survive the crush of the City. Yet here is Pete emerging Atlas-like with the Big Apple held over his head on the strength of this brilliant song cycle. —Michael Devlin


Vivian Leva—Time is Everything
2018, Free Dirt Records

Although the arrangements are a nice mix of country, honky-tonk, singer-songwriter and other contemporary sounds, the voice is of a young woman singing with a deep appreciation of traditional mountain music that goes well beyond her years. She yodels as easy and sweet as if she has been doing it all of her life, then it dawns on me as I look at her last name; Vivian Leva is the daughter of Carol Elizabeth Jones and James Leva, an incomparable traditionally influenced duo. I also realized that this was not the first time I had heard her voice. In July of 1998, I interviewed her parents by phone for The Music Matters Review, and as they were describing how she had already travelled with them to festivals, I heard her crying in the background for just a few minutes. On Time is Eveything Leva surrounds herself with excellent musicians, especially Riley Calcagno whose intuitive support on fiddle, banjo and vocals is an integral part of the music. She keeps the production uncluttered, true to the various forms of the songs. "Wishes and Dreams" is a simple waltz, carried by the sweetness of Leva's voice and soothed by Calcagno's gentle banjo. "Why Don't You Introduce Me As Your Darlin'" sounds every bit like a classic honky-tonk country hit. Leva and Calcagno update traditional singer Texas Gladden's "Cold Mountains," with a simple banjo and guitar arrangement (click here for a charming live performance of this). An original recording of the song by Gladden can be heard here. Paul Burch's "The Last of My Kind" sounds like a personal statement, perhaps commenting on the fragile continuity of the kind of music that springs from community and tradition. Time is Everything is somewhat of an Athena, a brilliant debut springing forth fully formed from a childhood filled with music. It is exciting to think of what the future holds for this deeply rooted musician.—Michael Devlin
[Click here to see our review of Jones and Leva's Vertie's Dream, released in 2000.]




Claire Lynch—North by South
2016, Compass Records

Claire Lynch has long mastered the art of loveliness—the gentle twang of her voice complimenting her easy way with the melody as she draws you into the songs. And what a fine collection of bluegrass and Americana songs this is…except that almost all of the songs are the work of Canadian singer-songwriters. You could describe these songs as simple, with their clear narrative and Alison Brown's uncluttered arrangements and production, but that would overlook the sophistication of getting all of the little things right. It doesn't hurt to have stellar studio musicians including Stuart Duncan, and headliners such as Jerry Douglas and Béla Fleck lending their talents. Lynch and company give Gordon Lightfoot's "It's Worth Believin'" country harmonies and a gentle mandolin and dobro sound that will henceforth be the only way you want to hear this song. J.P. Cormier's "Molly May" uses a touch of accordion to invoke the Cape Bretton origins of this song, even as Lynch's vocals and Bryan McDowell's fiddle pulls it further south. Lynn Miles' "Black Flowers" is as moody and dark as a place where "black flowers grow in my yard," should be. Lynch's own "Milo," an upbeat love song, fits in well with the rest of these well-written, nicely arranged and produced tunes. It's nice to see that this fine album's easy going charm and musicality has gained it a Grammy nomination for Best Bluegrass Album. I'm not sure that is the right category, but I don't think there is an award for Lovely North-Americana. —Michael Devlin




Heather Maloney—Just Enough Sun
2018, Signature Sounds Recordings

Heather Maloney has been making albums since 2009, five of her own (including this one) and one collaboration with the band Darlingside. Just Enough Sun is an EP with five originals and a cover. Maloney's expressive voice and engaging songwriting draws one in from the first track, "Let Me Stay," exploring our relation to the places we've called home as they become places we visit ("I am a guest in every room I've ever known.") It is rich with details of her childhood room, "My brother's old room used to be mine,/ he painted it blue when I left it behind." Her strong melodic sense keeps these songs in your ear all day, recalling her stories of doomed space monkeys and delicate pansies that survive storms that topple oak trees. She covers "A Hard Rain's A-Gonna Fall," revealing its timely urgency even though it was released 55 years ago on The Freewheelin' Bob Dylan. Heather Maloney is well worth checking out, and this EP is a good place to start. —Michael Devlin






Kacey Musgraves—Golden Hour
2018, MCA Nashville

The late Glenn Frey celebrated his peaceful easy feelings in song with the Eagles, but the Eagles were also the band that famously decried life in the fast lane and warned about "Hotel California," where "you can check out any time you like, but you can never leave." In contrast, Kacey Musgraves' Golden Hour will leave you feeling peaceful, and truly at ease. The thirteen songs are filled with a bevy of good vibes, much like a leisurely Sunday drive to grandma's house, (as opposed to speeding down the highway to check into hell's hotel).
Musgraves recent romance is most likely the power source behind her current musical vibes. Musgrave extols her new love in the title track. She also expresses optimism. ("I know everything's gonna be alright.") Musgraves has been criticized for experimenting with distinctly non-country sounds in her music. "Oh, What A World," another feeling-good-in-love song, features vocals modified to sound robotic. (I don't think Loretta Lynn done it this way!) Musgraves gets away with taking these brave sonic liberties because she writes such smart songs and sings with so much sincerity. She may give an aural nod to Daft Punk on the song, but it's impossible not to become enraptured by her celebration of her happy place.
Musgraves reveals a knack for incorporating familiar cultural signposts to make her songwriting relatable. "Velvet Elvis" alludes to the kitschy roadside artwork; "Wonder Woman" finds her admitting she's no superhero, and "High Horse" is about informing a guy that he's no John Wayne.
Not all Golden Hour is giggles and grins. "Lonely Weekend" is about getting through the weekend without the company of friends and family. Musgraves sings of experiencing loneliness, but she's not lonely. When your life is pretty good overall, a solitary weekend is a mere blip on the radar screen. On the other hand, lonely weekends for the truly lonely are emblematic of a relatively friendless life.
Artists such as Carrie Underwood blow you away with their powerful pipes. The songs are like rockets, created to show off vocal firepower. Not so for Musgraves. She engages with a gentle vocal spirit. Her songs are more akin to wildflowers arranged in an inviting bouquet. And it's this beauty that contributes to the album's overall peacefulness. Hers is the voice of comfort. When she tells you "everything's gonna be alright," you believe her. This is not a voice that lies.
Peaceful easy feelings are getting harder and harder to come by these days. But when you're able to love and be loved, and sing about it with Musgraves' gentle integrity, well, let's just say she won't let you down.—Dan MacIntosh

James O'Malley—The Writer Remains
2015

You know James O'Malley if you know what it's like to be in love for decades, to work a job to keep your family going and while finding a little time to feed your muse. Likewise, James knows you and sings your songs. His voice may seem familiar, gently reminding you of Paul Simon. He weaves narratives in details that convey profound sweetness as if it was an ordinary thing. "Little Gold Watch" is a quintessential James O'Malley song, in which he invites his wife to an anniversary party at work. "Without you there'd of been no me,/ for twenty-five years with the company./ So in your beautiful dress and those sparkling eyes,/ I want them all to see the reason why,/ they could count on me each and every day,/ it wasn't the work, it wasn't the pay." Here is an artist who knows how to take sweetness seriously. O'Malley's melodies catch your attention from the first listen. If "classic rock" was still being invented, "I Could Find You in My Sleep" would top the charts for a whole summer. "The Writer Remains" is autobiographical in that he actually works as a rigger at the Brookhaven National Laboratories, but he sells himself short in this song by merely identifying himself as a songwriter. He is an accomplished finger-style guitarist whose singing will remind you of a genial Paul Simon and his engaging stage presence makes him a must see performer. The album is produced by Pete Kennedy, who lets the vocals and guitar tell his stories with just a light touch of instrumental support. This is O'Malley's best work yet, but seeing how you and James already know each other, you've probably already decided to pick up a copy of this extraordinary album! —Michael Devlin






Roswell Rudd & Heather Masse—August Love Song
2016, Red House Records
Heather Masse's vocals are a rare blend of bell-like timbre and expression. She seems to be a natural alto, yet she can hit impossibly high notes as sweet and easy as a lick on a melting ice-cream cone. At eighty, consummate jazz trombonist Roswell Rudd is still a master at teasing subtle textures from his instrument, no mean feat for an instrument whose basic sound is generated by bilabial vibrations. The tunes are a combination of standards and originals with a strong sense of melody and sophisticated lyrics. The odd-couple sounds of their instruments are the playground for a giddy array of bluesy bent notes and jazzy phrasing and with just Rolf Sturm on guitar and Mark Helias on contra bass, there is plenty of open space to play. And play they do as "I'm Goin Sane (One Day at a Time)" starts with Heather scatting like a horn and Roswell trying to make his trombone use its words, before the song's melody emerges triumphant and redemptive. "Mood Indigo" is brought to its most basic chord, with Masse's lead and Rudd's dark blue notes making you feel as if you have seen behind the curtain and found the wizard to be even grander than first imagined. The two-man rhythm section swings the heck out of "Blackstrap Molasses—That Old Devil Moon" as Rudd and Masse take it for a ride.
You can enjoy August Love Song a different way every time you play it. Pretty much, whatever song is on at the moment will be your new favorite. The cross-generational chemistry and sublime musicianship of this duo is a constant delight whether you are thrilling to a new interpretation of a standard, exploring one of their originals or just smiling at the unlikely, lovely sound they make together. —Michael Devlin





The Waifs—Ironbark
2017, Compass

There is nothing "waifish" about the sound of The Waifs. The Australian independent band, with sisters Vicki Thorn and Donna Simpson, and Josh Cunningham, has been making venue tested music for their enthusiastic fan base since 1992. They play with the confidence of a band that has been together for twenty-five years. They are master song creators who know how to blend their talents into each other's songs. Their harmonies are intuitive, adding just the right touch to each song. Similarly, the arrangements give room for instrumental riffs to work their magic without needing to take a bow. The tracks each have their own mood and feel, in an amalgam of roots rock, pop and acoustic. The singers have the chops to range from James Taylor-like ballads to Bonnie Raitt R&B. They flow with chameleon grace through distinct flavors and styles. "Done and Dusted" is a jazzy guitar stomp, "Ironbark" has a South African lilt, "The Shack," is an atmospheric talker and "Sugar Mama," sports an upright-bass in a country string band rocker. There's even a yodeling cowboy song, "Goodnight Lil' Cowboy." Twenty tracks in and I laughed out loud when Vicki Thorn belted out the first line of "Take Me To Town," "Someone's gotta wear a dress around here!" This would be a great cover for a singer who has the chops to handle a kickass song! There are twenty-five tracks, but the songs are all so different that the album seems more like a compilation than all the same band. The lyrics are worth a closer listen than you are likely to do playing the album through the first time, but that shouldn't be a problem as you are likely to straight-spin this one several times! If you are new to this band, get yourself a copy of this album, fall in love with the The Waifs, then dive into the back catalogue and do whatever you can to see them live! —Michael Devlin






The Wailin' Jennys—Fifteen
2017, Red House Records

The Wailin' Jennys' Fifteen celebrate fifteen years of putting their beautiful voices to magnificent songs, in this case a collection of covers that will be familiar to those who live for this sort of thing. Ruth Moody, Nicky Mehta and Heather Masse don't just sing well together, they are harmony singers, soprano, mezzo and alto. Whether they are reinventing the songs, changing the phrasing or rhythm, or simply applying their lovely, rangy voices, they always give you a reason to hear the songs in a new way. With the exception of Paul Simon's "Loves Me Like a Rock" with finger snaps, hand-claps and foot stomps as the only accompaniment, the trio favors curiously sober songs for young moms. The Wailin' Jennys have the talent and empathy to cover Emmylou Harris's "Boulder to Birmingham," a song that welled up from a heart broken by the death of Gram Parsons. This is a tricky cover because the original was so personal to Harris and her vocals are so unpredictable. The Wailin' Jennys' version stays pretty close to the original, matching the pace and to a certain extent, the phrasing. The production is a little simpler, losing strings and keyboard for a more acoustic feel. One is struck by the way the complex three-part harmonies capture the ache of the song. In "The Valley," the creative harmonies of the three woman capture the essence of another idiosyncratic vocalist, Jane Siberry. "Light of a Clear Blue Morning" is a Dolly Parton cover. It is a song of hope that sounds like it was written for our divided times, but it was written in the late '70s as Parton started to see her way clear after splitting with musical partner Porter Wagoner. This transcendent a cappella version turns the song into a hymn of healing. [The song was arranged for the movie, "The Year Dolly Parton Was My Mom." Here is a quick review of that movie… "See it!"] Tom Petty's "Wildflowers" became a song that many of his fans turned to as an epitaph when he died in 2017. The Wailin' Jennys' cover is faithful to the original in tempo, but the harmonies and string arrangement reveal the full spiritual glory of the song. Their versions of Warren Zevon's farewell, "Keep Me In Your Heart," and the traditional "Old Churchyard," are brave and affirming in the face of death. These are good times to turn to powerful songs for strength, and Fifteen will fill you with harmony and hope. —Michael Devlin

---